Noisy Planet's online newsletter offers stories on noise–induced hearing loss, as well as tips and information on how to help preteens protect their hearing and develop healthy hearing habits.
The Latest from Have You Heard?
Each May, Noisy Planet joins the American Speech-Language-Hearing Association (ASHA), one of our collaborators, in observing Better Hearing and Speech Month. This year's theme is "Communication at Work." Read more >

More from Have You Heard?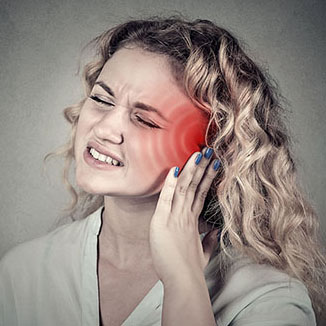 Noisy Planet's parent organization, the National Institute on Deafness and Other Communication Disorders (NIDCD), supports research on potential treatments for tinnitus (ringing or other sounds in the ears or head).
Read more >



In the Community
4-H National Youth Summit for Healthy Living
In February, the Noisy Planet team participated in the National 4-H Youth Summit on Healthy Living. The event brought together teen health leaders from across the country to focus on healthy living issues affecting their communities. Every year since 2015, Noisy Planet has led workshops and shared educational materials at the event. The Noisy Planet team showcased the Noisy Planet teacher toolkit and our "How Loud is Too Loud?" bookmark and poster.
National Hearing Conservation Association (NHCA) 44th Annual Conference
The NHCA annual conference draws professionals from many disciplines to share information and gain increased insight on occupational hearing conservation. The Noisy Planet's latest promotional tools were highlighted during a presentation by John Eichwald, M.A., lead health scientist at the Centers for Disease Control and Prevention's (CDC) National Center for Environmental Health. The presentation also highlighted collaborative efforts between the CDC and the NIDCD (Noisy Planet's parent organization) to prevent noise-induced hearing loss. In the exhibit hall, the NIDCD and Noisy Planet shared educational materials about noise-induced hearing loss with attendees.
Noisy Planet Featured in the NFL Super Bowl and NBA All-Star Programs
Noisy Planet was featured in the NFL Super Bowl LIV program and in the NBA 2020 All-Star Game program to bring attention to noise-induced hearing loss prevention. The full-page public service announcements, which were a collaborative effort with the CDC, highlighted the importance of hearing protection and promoted an app, developed by the CDC's National Institute for Occupational Safety and Health, that measures noise levels in the user's environment.

Featured Shareable Images
May Is Better Hearing and Speech Month. Share this image on your social media platforms.

Mayo es el mes para una mejor audición y habla. Comparta esta imagen en sus plataformas de redes sociales.