Noisy Planet's online newsletter offers stories on noise-induced hearing loss, as well as tips and information on how to help preteens protect their hearing and develop healthy hearing habits.
The Latest from Have You Heard?
A 2017 study of U.S. adults shows that—based on features of their hearing test results—nearly one in four has signs of possible hearing loss from noise. Read more >

More from Have You Heard?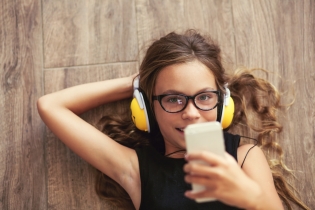 Some parents encourage their kids to protect their hearing by using volume-limiting headphones when listening to music or watching videos on smartphones, tablets, and other electronic devices. Do the safety claims for these headphones hold up? Read more >
In an interview, the director of the National Institute of Deafness and Other Communication Disorders (NIDCD) addresses concerns about earbuds and hearing loss. Read more >


In the Community
The Noisy Planet team continues to raise awareness about healthy hearing habits and the prevention of noise-induced hearing loss. This February, we hosted an exhibit at the 4-H Youth Health Summit on Healthy Living, sharing information and printed materials with the 4-H community.
In April, the Noisy Planet team will host a train-the-trainer workshop for audiologists, school nurses, and teachers in Fairfax County, Virginia. The workshop will teach participants new strategies and activities to help kids develop healthy hearing habits and prevent noise-induced hearing loss.

Featured Shareable Images
Did you know that many music devices have volume limiting controls? Share this image on your social media platforms. Read more >

To protect your hearing from noise, wear hearing protectors, such as earplugs or earmuffs. Share this image on your social media platforms. Read more >