Noisy Planet's online newsletter offers stories on noise-induced hearing loss, as well as tips and information on how to help preteens protect their hearing and develop healthy hearing habits.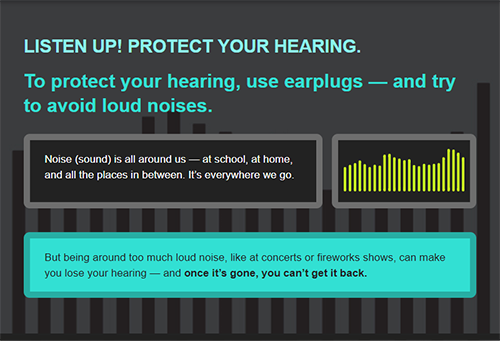 The Latest from Have You Heard?
Noisy Planet is proud to host Listen Up! Protect Your Hearing, an interactive infographic that shows how loud some common sounds are. Read more >

More from Have You Heard?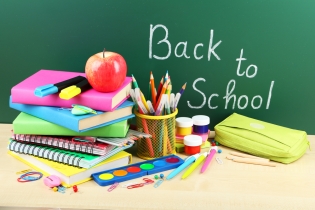 Schools are filled with the sounds of packed hallways and cafeterias, band practices, and sporting events. Be sure that kids have their hearing tested and keep earplugs in their backpacks. Read more >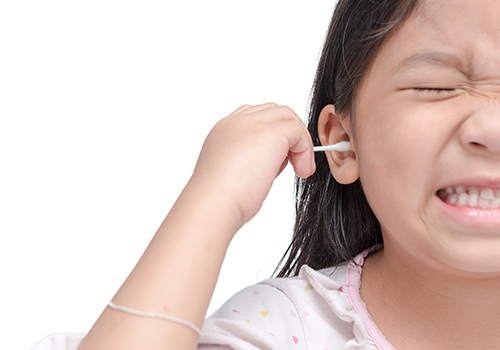 Earwax in your ear doesn't need to be cleaned. It is the cleaner! Read more >

Do you work in a loud restaurant, a concert or sports venue, or at a construction site? Ever wonder if the noise could be damaging your hearing? There's an app for that! Read more >


In the Community
The Noisy Planet team has been out-and-about in the community! Noisy Planet attended the Hearing Loss Association of America convention in Salt Lake City from June 21-24. The team distributed publications in both English and Spanish, reaching hundreds of people who visited our booth throughout the event.
Next, the Noisy Planet team was off to San Diego from June 29-July 1 for the annual conference of the National Association of School Nurses. More than 250 school nurses visited our exhibit. We enjoyed answering questions and hearing personal stories of how school nurses make hearing protection a priority in their schools and in their own lives.
On July 13, the team led a Noisy Planet presentation at our headquarters, the National Institutes of Health, in Bethesda, Maryland. We spoke to 70 high school students about the research behind hearing loss prevention. We hope that the students, who attended the National Student Leadership Conference, will help to spread the Noisy Planet message to their own communities.

Featured Shareable Images
A new school year means new noisy school events! Share this image on your social media platforms. Read more >

Un nuevo año escolar significa que habrá nuevos eventos escolares con mucho ruido. Comparta esta imagen con sus contactos en los medios sociales. Leer más >