Noisy Planet's online newsletter offers stories on noise-induced hearing loss, as well as tips and information on how to help preteens protect their hearing and develop healthy hearing habits.
Noisy Planet's Website Gets a Makeover
Launched July 20, the Noisy Planet's updated website makes it easier for users to locate and share information about noise-induced hearing loss. We've divided our content into three core audience sections: parents, kids and preteens, and educators and health care professionals. Find the content that's most relevant for you, and help protect the hearing of the children in your life!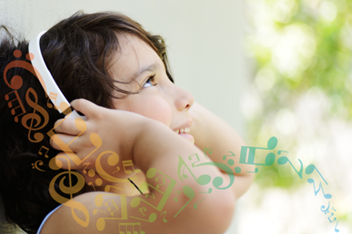 The website also showcases a fresh new look and several new and updated features. Our "Have you Heard?" section – previously called "Noise in the News"—discusses current events and news stories related to noise and hearing protection. Spanish content and updates on Noisy Planet partner activities are now easier to find. And, our kids and preteens section offers easy-to-digest information about hearing protection, a reorganized "Test Your Noise Knowledge" quiz section, and a fun and educational puzzle. Check out and share the new Noisy Planet website!
Noisy Planet's Train-the-Trainer Workshop at School Nurses' Conference
Noisy Planet, which has partnered with the National Association of School Nurses (NASN) for several years, engaged hundreds of school nurses at the 48th annual NASN conference, held this July in Indiana. We distributed a range of free materials, such as tip sheets, bookmarks, and posters, and were delighted to hear that some attendees were already familiar with Noisy Planet publications and regularly used them with their students during hearing screenings and health visits.
Noisy Planet's training workshop, "Listen Up: Helping Youth Develop Healthy Hearing Habits and Simple Ways to Protect Their Hearing," was also a huge success. Many school nurses stopped by to learn about the fun and educational Noisy Planet classroom presentation and how to implement it in their own schools. At the 2-hour workshop, school nurses learned how to conduct the 45-minute school presentation, and volunteer participants practiced presenting some of the interactive activities in front of the entire group. School nurses were enthusiastic about sharing Noisy Planet messages and materials with their students in the upcoming school year.
Noisy Planet Classroom Presentation Outreach
Since 2010, Noisy Planet's classroom presentation has reached 16,000 kids. It was originally designed to teach preteens ages 8-12 about preventing noise-induced hearing loss, and has now been adapted for younger audiences. (Our popular preteen presentation is still available, as well.) The presentation tailored for children ages 4-7 includes a drawing activity and an interactive guessing game about loud noises.
Teachers, as you are heading back to class and preparing your lesson plans, let Noisy Planet help. If you teach kindergarten to sixth grade in the Washington, D.C. metropolitan area, the Noisy Planet Team would love to come to your school for a presentation about noise-induced hearing loss! Our 45-minute visit features hands-on activities and a lesson about sound, the parts of the ear, and how too much noise can damage your hearing permanently. If you'd like us to visit your school, please contact us at NPInfo@nidcd.nih.gov.
Test Your Knowledge
Have you ever wondered why there is no sound on the moon? If you want to find the answer to this question, check out Noisy Planet's updated quiz section, Test Your Noise Knowledge. This is a great educational activity that allows kids and adults to learn about sounds in nature, the science behind noise-induced hearing loss, and much more. Share this activity with your kids or students, and with friends, family, and colleagues on Twitter, Facebook, or Pinterest to help spread awareness of noise-induced hearing loss.
Comments or suggestions? If you have a helpful hearing-related comment or tip, send it to NPInfo@nidcd.nih.gov. We may post it in a future issue for everyone to read. You can also share it on our Facebook 
page.
Like us on Facebook
Are you looking to stay current on the latest tips to protect your hearing? Join Noisy Planet on Facebook 
and learn about additions to the Noisy Planet website, and activities for parents and their preteens.