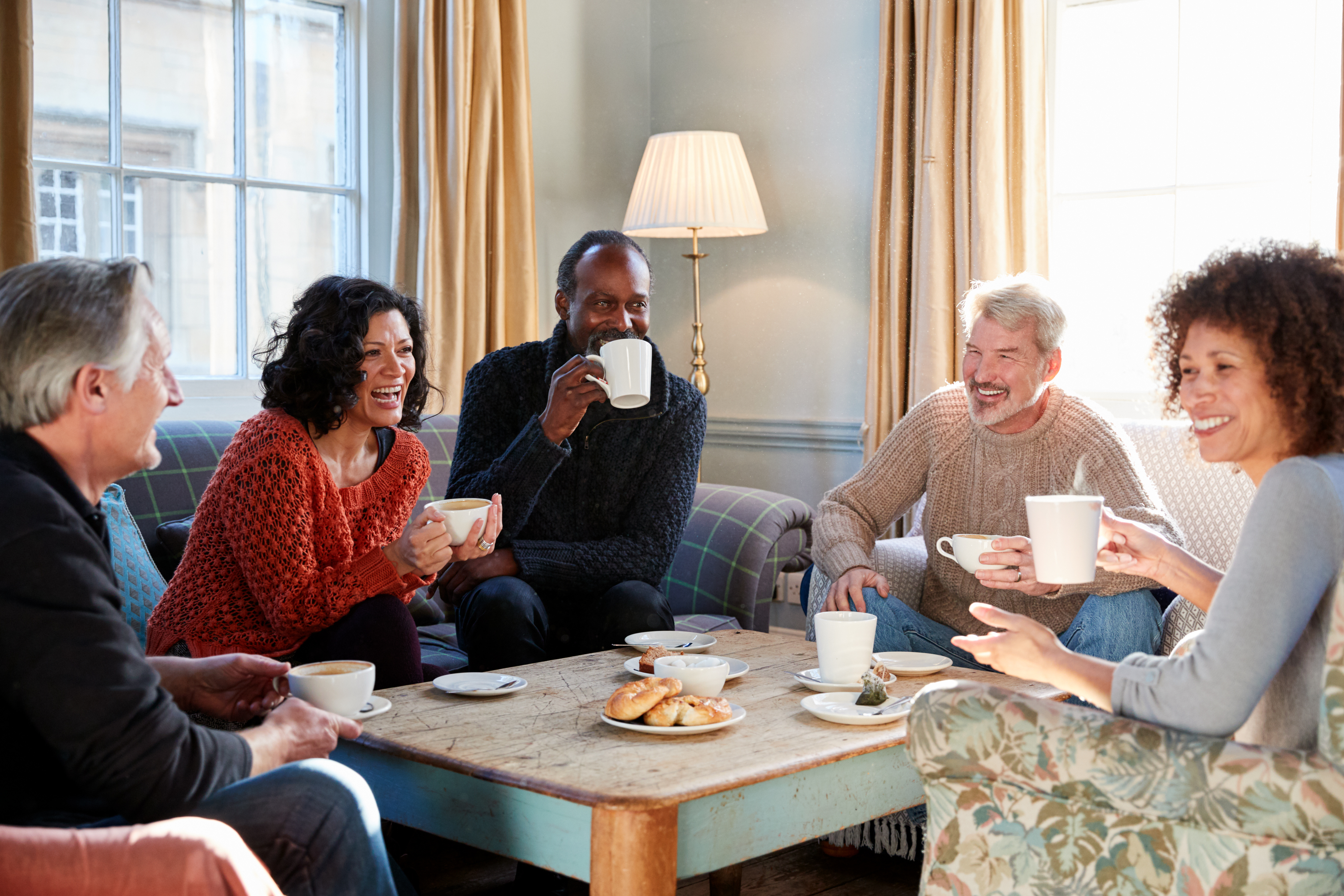 Have you ever been in a noisy room and found it hard to hear what your friend is saying? An innovative research tool that runs on a smartphone may make it easier to hear conversations in noisy places, whether you wear hearing aids or not. Many people could benefit from this new technology, since 15% of American adults ages 18 and over report some trouble hearing.
Researchers at the University of Texas at Dallas, led by Issa Panahi, Ph.D., used artificial intelligence to train a smartphone app to both recognize speech among different types of background noise and suppress the background noise. This work, funded by the National Institute on Deafness and Other Communication Disorders (Noisy Planet is an NIDCD project), is part of an effort to develop an open-source research platform for speech processing and hearing improvement. The app relies on the two microphones and advanced computer chips built into phones to apply complex filtering formulas to sounds picked up by the microphones. The clear speech is then sent either wirelessly (via Bluetooth technology) to hearing aids or wireless headphones, or through traditional wired headphones, making conversations easier.
Issa Panahi, Ph.D., professor of electrical and computer engineering in the Erik Jonsson School of Engineering and Computer Science, University of Texas at Dallas.
Source: University of Texas at Dallas
The software improves the ratio of speech volume to noise volume and allows the user to select common types of noise to filter, such as machinery, many people talking, or traffic noise. It quickly processes and sends speech to a user's hearing aids or headphones, without significant disruptive delay. In the future, commercial apps could use this approach—in place of expensive remote microphones for adults with hearing loss—to improve hearing in noisy environments.
The researchers will continue studies with the software to assess the potential for improved hearing in noisy environments. Because smartphones are not limited by the design constraints of small hearing aids, they can support complex signal processing algorithms that facilitate listening in noisy scenarios. Future research studies conducted outside of a laboratory environment will accelerate development of next-generation software that could enable smartphones to serve as an assistive listening platform for people with hearing loss. The research software is freely available for researchers, audiologists, engineers, educators, and students to explore and develop new methods for advancing assistive listening technologies.